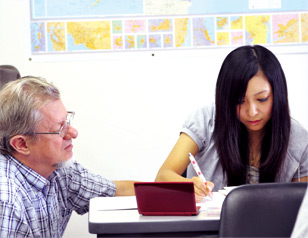 At NIC, the faculty and staff are committed to a pursuit of excellence in our programs. Deeply rooted in this pursuit is the belief that every student counts. Students are not addressed in masses but rather as individuals who are unique in every aspect. Unfortunately, the present system of education in Japan does not focus on individual expression, critical thinking, or creativity. In Japan, the responsibility for one's education lies with the teacher, not with the student. This tends to make what one learns an external, passive activity, which encourages students to study only to do well on tests rather than for the joy of learning and discovery. However, at NIC we understand that to succeed in a university is to truly experience the new culture, individual expression, critical thinking and creativity, which are essential.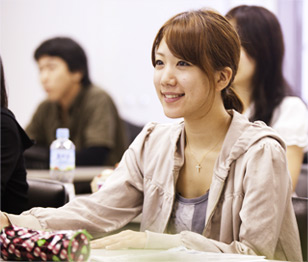 At NIC, we feel that Japanese students are as capable of learning this style as anyone else. It is only a matter of training with a focus on change. This learning is fostered in our program and it thus becomes an integral part of everything that we attempt to accomplish here. We believe one's character and personal growth are strongly affected by the learning process through which young adults can discover themselves, cultivate a spirit of discovery, and develop elf-confidence.
NIC is advocating total education not only by acquiring knowledge, but also by developing thinking skills and an understanding of and concern for others. Derived from this philosophy, the purpose of NIC then is to encourage change in the student's outlook in order to help all of our students adopt a more global perspective in life. Such a person then becomes truly bicultural, broad-minded, and serves as a cultural ambassador. Because we at NIC are so committed to a pursuit of excellence, our students achieve an impressive amount of success abroad in the various colleges and universities in our consortium.